Sponsorship disclosure: This blog article is not sponsored by any entity.
Human resources are the most important resources for any firm; it's no exception to the Architecture, Engineering and Construction (AEC) field. And some of the most important human resources are a firm's executives. They are responsible for setting a vision and a plan, taking key decisions, managing their execution, hiring teams and winning projects. Theoretically, the executive team should bring the best brains and most experienced individuals from all fields of operation together to fulfill these responsibilities; practically, this is not always the case. There are several challenges in AEC firms' leadership teams, including BIM challenges, of which one particularly stands out.
In this article, I would like to talk about a current challenge that exists with BIM executives in AEC firms that I have personally experienced in different settings, firms and cities in Canada. Although I have dealt with our American counterparts on several occasions, the focus of this article is primarily on the Canadian market. However, the ideas shared in this article could be very relevant in the United States and any country in the world, as I am sure BIM professionals worldwide experience the same challenges to a certain extent.
Let's dive in to found out what in the world this challenge could be.
---
Contents
You are welcome to read the entire article or skip to a specific section by clicking below:
Current Canadian landscape
Typical BIM titles
The current challenge
Why executive BIM leadership
Root causes of current challenge
Solutions to current challenge
My personal experience
Final thoughts
Shout-outs
Works cited
Resources
---
Current Canadian landscape
Canadian landscape is beautiful. If you haven't visited Canada, you really should! Let's talk about this amazing country for a minute to put things in context where the current challenge with BIM executives exists.
"Canada is a country in North America […] covering 9.98 million square kilometres (3.85 million square miles)" [Ref I] and sharing a "southern and western border with the United States. […] Canada's capital is Ottawa, and its three largest metropolitan areas are Toronto, Montreal, and Vancouver." [Ref I]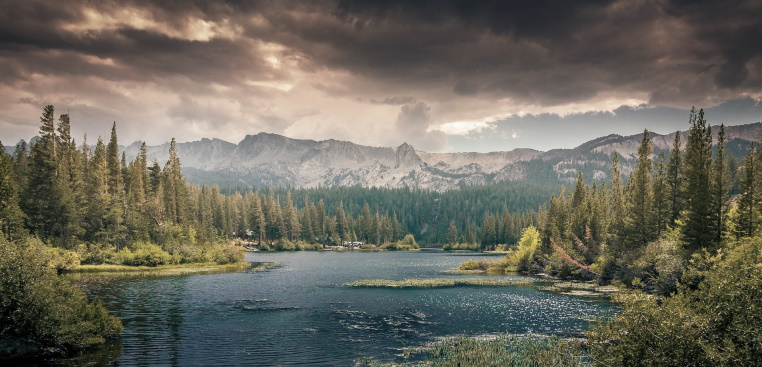 "Canada is a federation composed of ten provinces and three territories. In turn, these may be grouped into four main regions: Western Canada, Central Canada, Atlantic Canada, and Northern Canada (Eastern Canada refers to Central Canada and Atlantic Canada together)." [Ref I]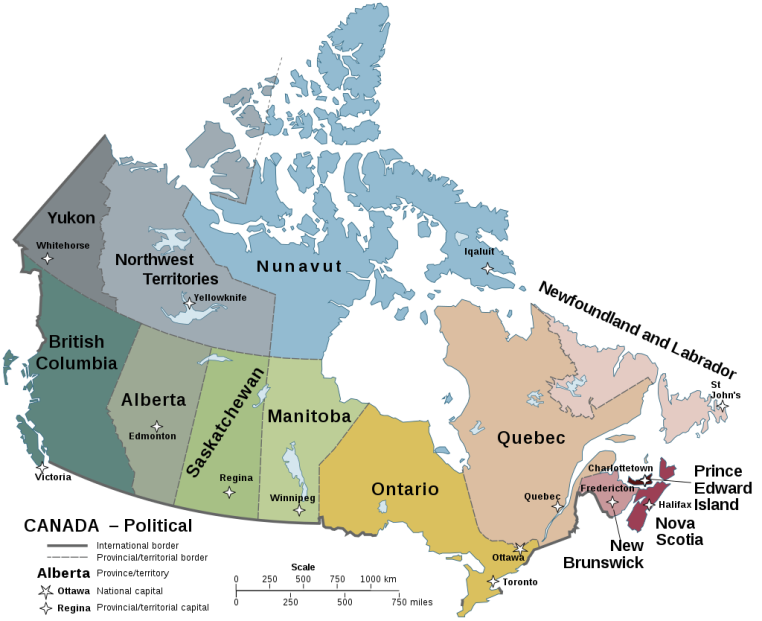 According to the latest statistics by Statistics Canada, "Canada's population as per Q3 2021 is 38.25 million inhabitants" [Ref H]. Of this total, the 4 most populated provinces are:
| | |
| --- | --- |
| Province | Population (Q3 2021) |
| Quebec | 8,604,495 |
| Ontario | 14,826,276 |
| Alberta | 4,442,879 |
| British Columbia | 5,214,805 |
| Total | 33,088,455 |
So that makes most of Canada's population (about 86.5%) in those 4 provinces, and I have worked in two of them extensively (Quebec and British Columbia.)
Let's get an idea about architects and engineers. In 2010, there were "about 9,000 architects in Canada" [Ref F] and in 2017, there were "169,261 practicing professional engineers licensed in the jurisdiction where they reside." [Ref E] Also, in 2011, "there are about 17,500 architectural and engineering firms in Canada, of which 84 percent have fewer than 10 employees (see Figure 9)". [Ref G] On the construction side, it is not possible to easily compile a statistic about the number of works in construction due to the variability of titles and responsibilities; however, "as of 2020, there were 122,927 establishments" in Canada that work in the construction of buildings. [Ref J]
Keep these numbers in mind for context when I discuss typical BIM titles, the current challenge, the solutions and my personal experience. Let's talk about typical BIM titles in AEC firms.
---
Typical BIM titles
There are many BIM positions floating around the industry in Canada, with varying definitions, roles and responsibilities, and compensation packages across the board.
NOTE
In the following section, I will primarily use the acronym "BIM" for building information modeling, but similar positions related to the field may use Design Technology (DT) or virtual design and construction (VDC). For the purposes of this article, we can assume they're all refer to the same general title (although in real life they could be very different.)
The following is a general list of BIM titles that I encountered and that I see in Canada, and some apply also in the US:
---
Senior BIM Manager
This position is usually assigned to an architect, engineer, technician or trade specialist that has 10+ years quality experience in BIM. And by quality, I mean having worked on multiple large projects (i.e. Private Public Partnerships (PPP), hospitals, airports, factories, sports complexes, etc.) The experience makes a huge difference, and it shows when working with a senior professional.
Usually, that person is capable of or has set up entire firm standards and processes in BIM in the past, trained and supported teams, and worked in production in some capacity. This includes developing and managing project templates, content assets (databases of elements to use on projects – in Revit terms, families), training sessions (workshops, lunch & learns, training sessions, webinars, etc.), support cases, quality control, BIM management, BIM coordination, BIM execution plans, etc.
Also, that person has experience, knowledge or awareness about programming, computational tools, realities (Virtual Reality, Augmented Reality, Mixed Reality), artificial intelligence, machine learning, cloud computing, 3D printing, among other topics.
Based on my experience and my observations, some firms call Senior BIM Managers also BIM Leaders or BIM Directors.
---
BIM Manager
This position is usually assigned to an architect, engineer, technician or trade specialist that has 3-10 years experience in BIM. It is very similar to a Senior BIM Manager, except the senior one has more experience, worked on more and different types of projects, worked with different firms and worked with different team sizes. As I mentioned before, the quality of the experience is extremely important.
In Small & Medium Enterprises (SMEs), the BIM Manager is the equivalent of a CAD Manager. It's the main person that is most knowledgeable and experienced in BIM in the firm, who is responsible for "for overseeing the organization wide-implementation of BIM and related technology" [Ref A], by developing standards and processes, content assets, training teams, providing support and working on some projects as well.
In larger partnerships or corporations, it's the same role, except the BIM Manager could be responsible for one or many offices only, instead of the entire firm. This is especially true for firms that have multiple locations and are large in size (300+ employees.)
---
BIM Coordinator
This position is usually assigned to an architect, engineer, technician or trade specialist that has up to 5 years experience in BIM, who is second in line after the BIM Manager and acts as the right wing for him/her. The BIM coordinator has more production and operational and less strategic involvement with teams, and assists the BIM manager in implementing and executing the development of standards and processes, content assets, training, support and production work.
---
BIM Specialist
This position is usually assigned to an architect, engineer, technician, technologist or trade specialist that has up to 2 years experience in BIM. This person usually is the front-line BIM worker that models all day and bathes in BIM models, executing and implementing all the production-related work that needs to be done to complete deliverables.
Based on my experience and my observations, some firms call BIM Specialists also BIM Administrators and BIM Modelers.
---
BIM Lead
This position is usually assigned to an architect, engineer, technician or trade specialist that currently works on the project mainly and officially in another capacity. The BIM Lead is different than the other roles, because it is not an exclusive role. In other words, a BIM Manager has that as an official title and does that for a living; a BIM Lead may be the project architect, project engineer, project technician, project manager, senior designer, senior trade specialist or an experienced BIM professional that does so "on top" of all his/her responsibilities. So a project engineer can also be the BIM Lead for Project A.
The BIM lead is usually:
The main contact person on that project for the firm internally and externally
The administrator of the Common Data Environment (CDE)
The main person to whom BIM tasks are assigned, then delegated to others
The person that is mist aware of the details of the project, including model setup, customization, naming, content, etc.
So, there we have it! In a few short paragraphs, we have a topography of the general titles one can encounter in the BIM industry.
But wait! Who's leading all this? There must be some BIM executives that we're missing here in the typical BIM titles…
---
The current challenge
Unfortunately, there are current challenges in the BIM industry, and one that is mind boggling to me is the absence of executive BIM leadership in AEC firms. Articulated more eloquently, here is the current challenge in my opinion:
Architecture, Engineering and Construction (AEC) firms in Canada typically do not have BIM executives in their organizational structures and do not sufficiently recognize their importance for their practice.
This is true to a large extent in North America in general. More often than not, AEC firms are unwilling or slow to build a BIM team with a hierarchy due to a lack of understanding of BIM, its impact on the practice and its impact on projects. Therefore, they do not appoint BIM executives, such as directors or vice presidents in BIM, because they either don't have a big enough team, or don't want to introduce this group as its own independent and fully recognized entity to the executive level.
It is also important to stress that most firms draw a very clear line what they consider an executive and a non-executive position. It's unfathomable to me that some AEC firms have teams of 20+ BIM professionals scattered across multiple offices, sometimes in different countries, with no executive BIM leadership.
You just see a "BIM Manager" somewhat managing other BIM professionals, and trying to interface with presidents, vice presidents, partners or principals to discuss, address or execute BIM-related decisions. I'm not sure whether this situation is hilarious or sad, but I will discuss the reasons for this more thoroughly in the next section. For now, let me know what you think and have experienced.
---
---
In my case, it's "Rarely, but with different titles". I personally only see and know of very few BIM Directors in AEC firms, but I never heard of a BIM VP (vice president responsible for BIM, DT or VDC), BIM principal (principal with a BIM background) or BIM partner (partner with a BIM background).
This is so weird to me, and the first question I have regarding this is – Why?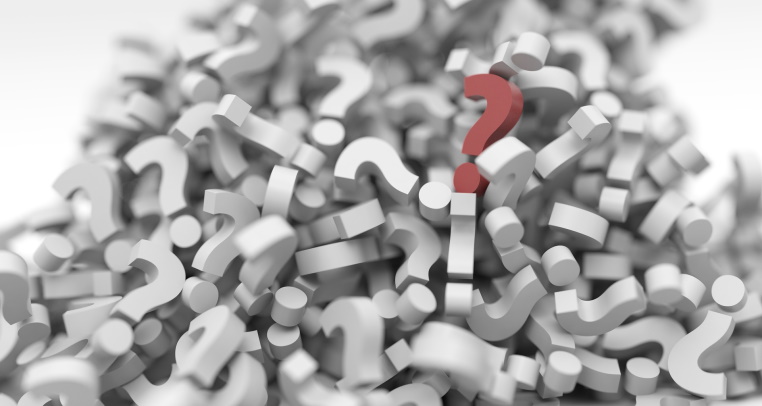 Why is it that there are executives in important fields of AEC firms, including the main practice of the firm (i.e. architecture), finance, legal, marketing, sales, human resources, information technology, but not in BIM, design technology or VDC?
Why is there a VP Marketing, and not a VP Design Technology?
Why is there an IT Director (i.e. Information Technology) and not a DT Director (i.e. Design Technology)?
Why are there partners and principals with very specialized experience in engineering in some firms, and no partners and principals in VDC?
Before we talk about why (the root causes), let's talk about why we need executive BIM leadership in AEC firms first.
---
Why executive BIM leadership
That's a good question. Why do we need executive BIM leadership in AEC firms? Can't we just manage with BIM managers and BIM coordinators doing all the work that potential executives would do?
I believe that BIM professionals could play a significant role and make a significant difference in an official BIM executive role as BIM vice presidents, BIM directors, partners and principals. Although the AEC market, as a whole, needs to change its mentality towards this topic in my opinion, the changes are rooted in each and every individual firm. Just as the values of good citizenship in society must start in each household and in each family, the advancement of the BIM industry as a whole must start in each firm and in each executive leadership team.
Think of the firm as the household, and the executive leadership team as the family. Here are some prominent reasons why I think we should make BIM professionals executives:
---
1. Decision making authority
With executive power come dedicated budgets, greater responsibilities, authority to lead initiatives and authority to make decisions, including gatekeeping ideas, killing ineffective initiatives, consolidating efforts, hiring, laying off, developing tools, introducing new tools, technologies or workflows, to name a few. This is nonetheless done in AEC firms, however in an unofficial, unproductive, ineffective or unstructured setting, or made at the top and handed down to BIM professionals as a "memo" to implement.
---
2. Representation purposes
It's important to "have a voice" on key decisions within the firm, as an executive and a leader, especially those that stem from or affect the field of BIM. Far too often do BIM managers get consulted to provide recommendations and professional opinions, but far too seldom do they have a significant weight on any executive decision made by presidents, vice presidents, principals and partners. The executive status positions them as official votes and holds them responsible for their field.
---
3. Medium- and long-term strategic vision
This is a much more complicated topic than what strictly relates to BIM, but in simple terms, the strategic vision is what separates a BIM manager from a BIM leader. Any BIM professional with experience can work on projects, provide training, presentations, support and dabble with software, scripts, plugins and what not. However, a BIM leader can do all that as well as set a plan for the firm over many years and execute it; manage teams, budgets, schedules and risks; develop and manage internal initiatives; and influence stakeholders, among other things. This is impossible to do effectively without official power or executive status, and many firms are mostly operating a "bread and butter" model on the BIM level, where they just want to get by.
Very well! Now that I have outlined the current challenge and why executive BIM leadership is important, let's talk about the current challenge's root causes.
---
Root causes of current challenge
There are many reasons why AEC firms don't have an BIM executives, the most prominent being the following in no particular order:
---
1. AEC firms do not recognize the importance and impact of BIM on the practice, firm or projects
Throughout my years of experience in the AEC world, I faced this challenge on many occasions and as a consultant, I worked to alleviate this challenge in the industry in the Province of Quebec. We have come a very long way since I graduated a bit over 10 years ago, but there are still many firms that do not recognize the importance and the impact of BIM on the practice, their firm and their projects.
One of the reasons for this is due to "binocular vision" [Ref B], where firms only focus on what they see in their binoculars (a metaphor for their projects pipeline) and want immediate and short-term returns. Developing BIM standards, processes, guidelines, content assets (i.e. corporate content database) and providing firm-wide training are not a priority considering upcoming deliverables on projects, and this lack of vision in BIM is exactly why we don't see BIM executives everywhere, and the industry as a whole is moving forward ever so slowly.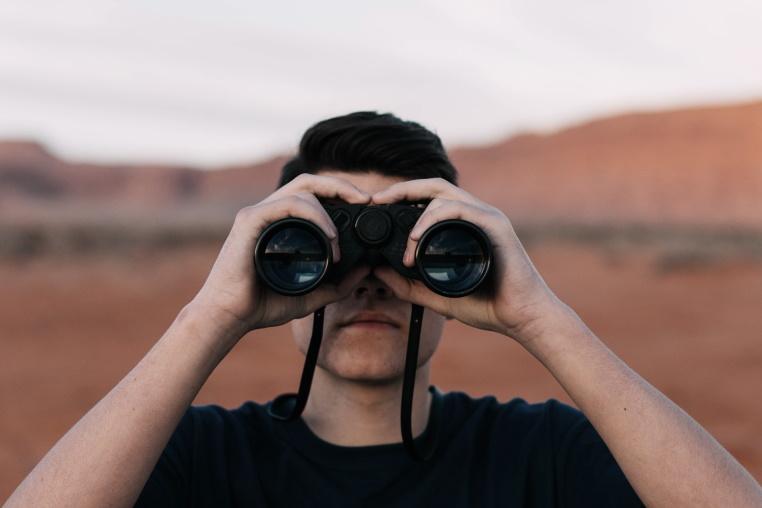 In my experience, most of the BIM-related change in AEC firms is either driven by the government (regulations or government-driven projects) or by official client requirements. That is rarer, and even more so is the initiative by firms to take on new BIM technologies, practices and workflows simply to improve their practice or be more productive. Realistically, this is actually done, but ever so surgically and strategically in limited areas of their departments or on specific projects.
With that said, it's hard to justify the creation of a BIM executive position, or the promotion of an existing BIM professional to an executive position, when the vision is lacking. The change has to come from within, by recognizing the importance and impact of BIM.
---
2. AEC firms do not have a good understanding of the BIM industry and are reluctant to trust it
The issue with the field of BIM is that it is hard to define and there are no standards definitions for it in North America, let alone the world. What I mean by this is, what BIM means to me can mean something completely different to another BIM professional; and this makes the task harder to explain to someone else (i.e. management team of an AEC firm.) Furthermore, it's a field that is not regulated, meaning there are no professional orders, standardized professional associations or standardized certifications. Indeed, there are many BIM associations in the world that do exist and offer this guidance, but their membership, certification and training are optional. Speaking of which, I did write an article titled "The BIM Industry's Global Dilemma" on the matter.
The fact that it is not a regulated or very well-structured field poses a major trust obstacle for AEC firms adoption because it gives the impression that it's an unstructured field with a free-for-all playground, which in turn makes them reluctant to trust the field as a whole. Most times, it is BIM consulting firms and internal BIM champions that promote the benefits of BIM in firms, with the latter pushing for a change in organizational structures that embed BIM within the organization from the bottom. And this process to build an entire team of dedicated BIM professionals with a BIM executive at the helm takes time; the last thing you would want on your resume is to be the BIM Director of two other people!
So, without a good understanding of the BIM industry and a reluctance to trust it, it is hard to solder BIM executive leadership to the frame of AEC firms.
---
3. AEC firms are slow or hesitant to step out of their traditional business model
Oh, the joys of working with baby boomers! AEC firms have an influential base of baby boomers and a good base of Generation X that run their business in the traditional business model; perhaps this may not be the official firm's policy, but it is what actually happens on the ground. In this context, what that entails is an executive promotion process that is based on decades-long seniority, a pre-defined set of criteria for executive promotion and an as-close-as-possible-to-the-status-quo executive attitude (i.e. resistance to change). This is much broader than BIM, but I'm specifically talking in that context.
Let's be brutally honest and very clear here; you can't expect tech-savvy millennials and generation Z BIM professionals to work for 20 years in a firm to become executives, to fit your criteria for executive promotion and to not want to "disrupt" your practice by taking it head on into the 21st century.
This is what they do, and it's in their blood! That is what we do, and it's in our blood!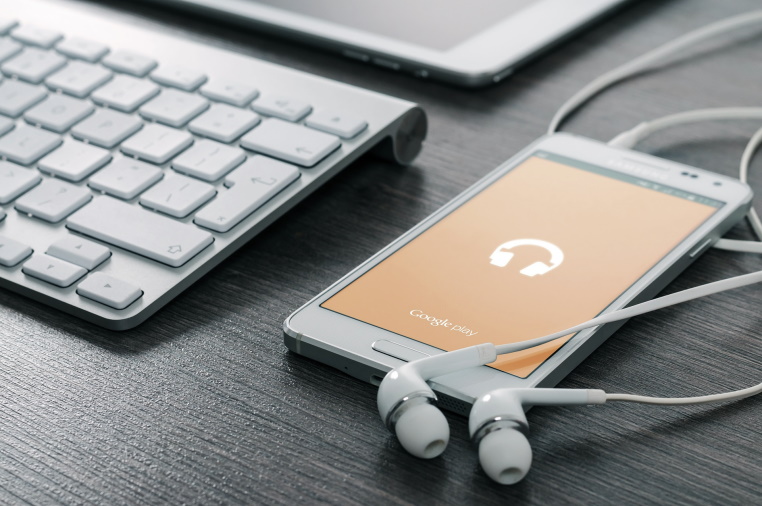 So now that we established that I'm "one of them", it's important to note that most BIM professionals actually belong to the millennials and generation Z groups. If you are not familiar, here are the basic definitions:
Millennials: individuals born between 1981 and 1996 [Ref C]
Generation Z: individuals born between 1997 and 2012 [Ref C]
This presents a clash of mentalities and cultures between these generations on many levels, including on the BIM promotion level. More specifically, firm executives do not find they can sufficiently trust BIM professionals to promote them to BIM executives due to that clash, although that lack of trust is rooted also elsewhere.
The core issue here is cultural. Most of the time, stakeholders that are entrenched in their ways will ask two main questions: "Why change?" and "What's in it for me?". And to make things worse, there is no perception of the future danger to the sustainability or survival of the firm due to the fact that the status quo seems to work just fine; one great way to put it, as I've experienced it first-hand, is "I've been doing it like this for 20 years." For some reason, this reminds me of the "boiling frog" [Ref D] fable, and I can't undo seeing such people as frogs, with all due respect.
---
4. AEC firms are not willing to dedicate budgets to BIM teams and compensate BIM professionals as executives
This is a touchier reason, but I will discuss it nonetheless. In my experience, the problem is two-fold:
AEC firms in today's market are not willing to dedicate full budgets to BIM as a dedicated activity within the firm, due to the fact that it's diluted in technical practice, project management, IT and other fields. This is also due to some of the reasons I discussed earlier, including the lack of recognition of the importance and impact of BIM on the practice, firm or projects, as well as the lack of understanding of the BIM industry.
AEC firms are not willing to compensate BIM professionals based on the enormous BIM leadership role they can play. What I'm implying in this is many AEC firms want to hire an average BIM professional, slap on a title of BIM Manager, and have him/her do the work of a BIM director. In some cases, they are looking for a BIM executive in terms of role and responsibilities, but not willing to give the title or the compensation accordingly as an executive.
This is unfortunate, because the potential budgets that firms spend on opportunity costs and sunk costs due to unproductivity, inefficiency, redundancy and additional efforts are far greater than those that could be dedicated to a structured, organized and comprehensive department with a competent executive leader at the helm.
So where do we go from here? Let's investigate the possible solutions.
---
Solutions to current challenge
The solution doesn't reside with one specific change or individual but should be an overall mentality and culture shift. In order to solve the current challenge, we must address the reasons for the current challenge that I discussed earlier:
---
1. AEC firms do not recognize the importance and impact of BIM on the practice, firm or projects
This is very much an internal awareness issue, which can be remedied with the education of key stakeholders in the firm about the importance and impact of BI on the practice, the firm or its projects. This can be done by improving communication between BIM professionals and all other stakeholders, by having workshops and lunch and learns about current and future BIM tools and techniques, by working together more closely on project proposals, contracts and project production, as well as by tracking performance on projects to showcase the benefits of BIM.
THE SOLUTION
Raise internal awareness by integrating BIM teams more within projects, by having workshops and lunch and learns about BIM and by tracking project performance to showcase the benefits of BIM.
---
2. AEC firms do not have a good understanding of the BIM industry and are reluctant to trust it
The understanding of the BIM industry has to start with personal interest. What I'm implying is that stakeholders, including key decision makers and influencers, must have an interest in understanding the BIM industry in order for BIM professionals to start taking action. In my experience, some key stakeholders don't have a clue about the BIM world, and don't want to have a clue. This is very hard to change, but having more projects "bathe" in BIM regularly forces them to eventually come say hi to the elephant in the room.
THE SOLUTION
Increase personal interest by involving stakeholders in BIM-related projects or aspects of projects so they become acquainted.
---
3. AEC firms are slow or hesitant to step out of their traditional business model
This change with either eventually happen, or force the firm to be acquired, merged or closed down. There is no chance of a firm surviving in the next decade or so without an evolving business model, especially on the BIM side of things. The solution here is to convince as many decision makers and influencers as possible to make the change in mentality and culture, so the change comes from the top as official decisions and policies. It's great to have good intentions, but it's actual decisions and policies, one at a time, that eventually change the culture of a firm.
THE SOLUTION
Change business model by influencing decision makers and influencers to make official decisions and policies that change the firm's culture for a more BIM-friendly and BIM-progressive one.
---
4. AEC firms are not willing to dedicate budgets to BIM teams and compensate BIM professionals as executives
The funds are there. Most of us would agree that most AEC firms do not lack the financial resources to hire top talent ion BIM and enable them with decision making authority and executive power, to provide official budgets to BIM teams and to structure BIM efforts within their own organizations efficiently. However, the solution to this unwillingness to dedicate budgets to BIM teams is directly tied to the first two points discussed in this section (point 1 and 2), which are the weak understanding of the importance of BIM on the practice, firm and projects, and the weak understanding of the BIM industry and a reluctance to trust it. So this can addressed by addressing these two considerations.
Also, the solution to this unwillingness to compensate BIM professionals as executives is directly tied to the perception of value, which can be addressed by the last point discussed in this section (point 3), which is the change/adoption/evolution of the firm's business model. In other words, upper management would create a BIM department and would hire and compensate BIM executives if it sees the value that it brings to the firm.
THE SOLUTION
Recognize the value of BIM within the firm by dedicating budgets to BIM teams and compensating BIM professionals as official executives
---
Now that we addressed the solutions to each root cause, let's talk about the applicability of these solutions per firm size.
✓ Small & Medium Enterprises (SMEs) with small teams (50-100 employees)
The BIM teams for SMEs with small teams are usually a few individuals, so personally I don't believe it makes sense to have BIM executives in this case. However, if there is a structure of a few BIM managers and BIM leads, then it makes sense to have a BIM director, or a BIM Manager that's also a principal or a partner.
Most of the time, the relationship between employees in small SMEs is very personal, everyone knows everyone, and everyone knows everything about everyone. So in some cases, BIM professionals could be promoted to be part of the executive team mostly to give them executive power and voting privileges on key decisions, especially in their field of expertise, although their day-to-day work may not be very executive in nature, and very production-related.
---
✓ Small & Medium Enterprises (SMEs) with medium and large teams (100-300 employees)
SMEs with larger teams should have an executive BIM leader in most cases, unless the team is very small; in that case, it should be grown to support the rest of the firm. The most important indicator that an executive is required is when there is a hierarchy that starts blooming within the BIM department, especially if there is multi-level reporting structure.
---
✓ Partnerships and corporations (300+ employees)
Partnerships and corporations that are larger in employee count should definitely have an executive BIM leader in all cases in my opinion. Partnerships are usually easier to handle than corporations because the absence of a "corporate ladder", where the organizational hierarchy is multi-level, the titles and roles are more rigidly defined, and the promotion journey is very much scripted (with some exceptions of course.) However, in both cases, there are office, department, project and personal politics that must be taken into account.
Although I shared many of my personal experiences and points of view, let me share some details of my personal experience in the next section.
---
My personal experience
Although I'm a building engineer, I have worked as a BIM professional for engineering and architectural firms, as well as for BIM consulting firms, and I had the privilege of dealing with all kinds of projects, teams and firms. As a consultant, I worked with and represented different stakeholders on projects, including owners, architects, engineers, general contractors and specialized contractors in sole representation, joint ventures and consortiums. I also did many interviews for various BIM positions throughout the years in different firm disciplines, sizes and locations.
I could talk about many aspects of this experience, but two specific aspects that really strike me are the unwillingness of AEC firms to hire or promote their BIM professionals to executive levels, and their unwillingness to compensate them accordingly. I find it fascinating that the "BIM department" or "BIM division" is not taken with the same weight as other departments, although firms rely on BIM much more than they do on some other departments.
Based on what I saw over the years, and I see to a large degree in today's Canadian market, BIM managers are running the show with unofficial and undedicated power, budgets and teams. They are attempting to influence presidents, vice presidents, partners and principals to make the decisions that they should be making in an official role, and they are trying to propagate change from the bottom up. They sometimes have responsibilities that span multiple offices and the entire firm, which consist of high-level strategic decisions and initiatives with deep and long-lasting impact. Yet, their title and compensation package do not reflect these responsibilities, at least accurately, and their power, authority and influence are not official.
---
Final thoughts
The arrow has left the bow. I was a little hesitant to discuss this topic due to its sensitive nature, but I strongly believe that the time for change has come for BIM professionals. AEC firms should seriously consider promoting their BIM professionals to firm executives, so the cart can cease to push the horse, and the horse can finally start pulling the cart.
In a way, it saddens me that we are having these discussions at this day and age. The market is mature enough for real BIM leadership and official integration into the leadership teams of AEC firms, but it doesn't seem to be happening yet across the board in North America. I would love to one day meet vice presidents, directors, partners and principals that had their career in BIM and that are driving AEC firms' BIM, design technology and VDC departments from the top.
---
It is time for a change.
---
It is time for AEC firms to recognize the importance of BIM and impact of BIM on architectural, engineering and construction practices, on firms and on projects.
---
It is time for AEC firms to have a good understanding of the BIM industry and to trust it.
---
It is time for AEC firms to change their traditional business model and fully embrace BIM.
---
It is time for AEC firms to dedicate budgets for executive BIM leadership and compensate BIM professionals accordingly.
---
I know that change will come, it is just a question of time…
Thank you for taking the time to read my blog article and I'll see you again soon.

Tarek Ghazzaoui, Eng.
BIM Manager
Shout-outs
Special thanks to the following individuals and entities for their contribution to this article:
| Name | Role |
| --- | --- |
| Juju (my cat) | Late night check-ins and cuddles |
| Gina (my dog) | Emotional support while lounging in her doggy bed |
Works cited
Ref A: https://rebim.io/bim-specialists-roles-and-responsibilities-in-the-aec-industry/
Ref B: https://en.wikipedia.org/wiki/Binocular_vision
Ref C: https://en.wikipedia.org/wiki/Baby_boomers#/media/File:Generation_timeline.svg
Ref D: https://en.wikipedia.org/wiki/Boiling_frog
Ref E: https://engineerscanada.ca/reports/national-membership-report/2018
Ref F: https://www.architectmagazine.com/practice/welcome-to-canada_o#:~:text=Long%20term%2C%20we%20know%20we,tenth%20that%20of%20the%20U.S.
Ref G: https://www.ic.gc.ca/eic/site/si-is.nsf/eng/ai02291.html
Ref H: Statistics Canada. Table 17-10-0009-01 Population estimates, quarterly
Ref I: https://en.wikipedia.org/wiki/Canada
Ref J: https://www.ic.gc.ca/app/scr/app/cis/summary-sommaire/236
---
Resources
None.
Got 30 seconds? We'd love to hear your feedback!